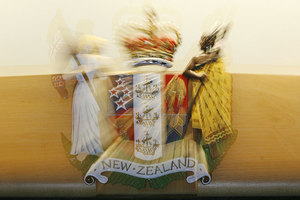 The two men charged with brutally bashing and robbing a Tauranga taxi driver on Thursday were back in court this morning.
The alleged assault, in which the attackers used fists and elbows and delivered at least 15 blows, happened on Ohauiti Rd, Welcome Bay, last Wednesday.
The victim spent a night in Tauranga Hospital being treated for head injuries before being discharged.
Timote Manu, 19, and Jared Dixon, 18, face a joint charge of aggravated robbery.
They appeared before Judge Peter Rollo where Manu was refused bail and Dixon consented to a remand in custody.
Both men will reappear in court on Friday, to enable police to complete their investigation and enquiries.
Detectives have requested the public's help to identify the two other men who were in the taxi and fled after the attack.
For more articles from this region, go to Bay of Plenty Times