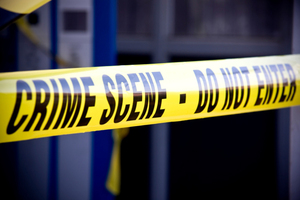 A 6-year-old New Zealand boy was shot dead in Fiji and police are questioning his 10-year-old cousin.
Mohammad Khan, of Auckland, was killed on Saturday night while he and two cousins, aged 14 and 10, were playing near a construction site at Sabeto Hill, Lautoka, where his family are building a new home.
The teenager was also hit - by the same bullet that killed the 6-year-old, a source said - and was yesterday in Lautoka Hospital in a critical condition.
Fiji police said the gun owner was in custody and Herald inquiries have revealed a 10-year-old has also been brought in for questioning, as well as his parents.
A relative, also called Mohammad Khan, last night said the first priority for the family was arranging the funeral within 24 hours of death in line with their Muslim beliefs.
"We've all been working round the clock to ascertain as much as we can, get an autopsy done and get him sorted out."
Mr Khan was reluctant to speculate on what could have happened. "The investigation is still happening.
"None of the adults were there so we can't say what happened. It [the gun] was all locked up and how [it] got into the hands of the other little gentleman and how it happened is yet to be ascertained."
The adults were inspecting the new house when the shooting occurred. Mohammad's father was alerted by the gunshot and found his son's body lying next to a vehicle.
"The dad heard the gun shot and he ran up and he saw the little fella ... They had been up playing near the vehicle." He scooped up his son and rushed him to hospital in his own car.
The loss of their only child had devastated the parents, who have lived in New Zealand for about 20 years. Mohammad was born in Auckland.
"They're not talking it very well - they're still traumatised, still in shock both of them." The father especially was suffering from what he'd seen. "He hasn't spoken to anyone yet."
Fiji police said Mohammad was with a relative who owned the gun, used for shooting wild pigs and goats, before the shooting. That person was also helping police with their inquiries.
A family friend in Auckland, Mushtaq Sheikh, said the Fijian community had been praying even since the news came through. Some flew to Fiji yesterday to support the family at the funeral.
A spokeswoman for the Ministry of Foreign Affairs said staff were aware of the death and consular assistance had been offered.