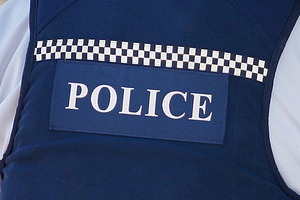 An 11-year-old boy was the youngest in a group of eight allegedly involved in a string of burglaries across Northland, police say.
Police arrested the group as they drove north to Kaikohe following a number of burglaries in Whangarei early on Tuesday.
It is alleged they have been involved in 16 burglaries of 12 businesses in Whangarei and further burglaries in Kaikohe, Kerikeri and Kawakawa during a week-long spree.
Some businesses were hit more than once and included sporting shops, a doctor's surgery, service station, clothing retailer and a cafe.
Whangarei police youth crime unit Sergeant Dan Cleaver said the oldest of the group was a 26-year-old man from Kaikohe and the rest were all under 17.
He said what was alarming was four teenage girls were involved.
Mr Cleaver said at least 10 businesses were targeted last Friday night in Whangarei.
The oldest of those arrested appeared in Whangarei District Court on Tuesday charged with 16 burglaries.
He was released on bail until February 4.
A 14-year-old youth also appeared on four burglary charges and one charge of breaching bail conditions. He was not held in custody and will reappear in court next month.
The remaining six have been released to their caregivers and families will be referred to Youth Aid.
Mr Cleaver said some attempts to break into the shops had been unsuccessful. He said there could be significantly more burglaries related to the group and investigations would continue to establish how many businesses had been hit in Kaikohe, Kerikeri and Kawakawa.
"There may be some businesses where there was an attempt to break in and there is a damaged lock or jimmy marks.
"If it's happened over the last week, they [businesses] should report it to police."
Mega Surf in Okara shopping centre had the front doors jimmied open and hundreds of dollars' worth of stock taken on Tuesday morning.
Manager Rick Check said police recovered most of the stolen items but some were damaged where the electronic tags had been ripped off. He was "stoked" to have the gear back but was shocked at the age of the people allegedly involved.
For more articles from this region, go to Northern Advocate