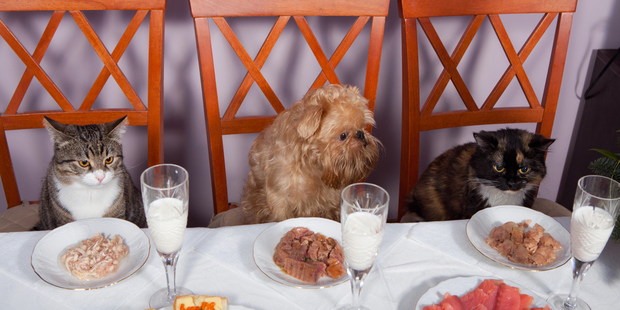 Dog owners may soon be allowed to bring their four-legged friends along on a night out.
The Food Bill, which is currently before Parliament, would give bar and restaurant owners the option of allowing pets on their premises.
The practice is currently banned under the Food Hygiene Regulations 1974.
The success of the proposed change would depend largely on the kinds of dogs and restaurants involved, said Hospitality New Zealand Auckland president Kevin Schwass.
He noted that while the practice might work in bars, it could prove problematic in restaurants.
"There would be some challenges involved.
"If a dog got a bit unruly, I'm not sure how you would handle it."
QF Tavern manager Steve Tuala agreed that the proposal could work in bars, but would be inappropriate in a restaurant.
"That's where people go to eat.
"I'm sure people don't want to turn around when they're having dinner and see a dog licking themself."
He cited hygiene concerns - and the possibility of unruly behavior - as further reasons why the proposal would not work.
James Kim, the manager of Patio Café Steak House, said he had never had a customer ask to bring their pet dog in.
He said respect for his customer base would stop him from changing his policy if the Food Bill passes.
The Occidental manager Johnel Oliquino only allows dogs in the outside area of the establishment, and the Food Bill wouldn't change his policy.
"I don't think it's appropriate, because it may affect the experience of other customers.
"I wouldn't allow it, especially in this kind of set up, where we are very particular about the customer experience."
The Herald talked to several dog interest groups, who were in favor of the proposal but declined to be quoted.
The Food Bill is currently awaiting a second reading in the House. If it passes, it will replace the Food Act 1981.