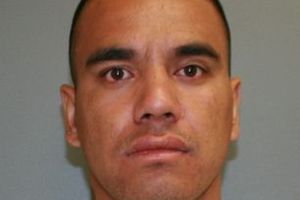 An Auckland man wanted for aggravated robbery and on the run after he allegedly cut off his electronic monitoring anklet has been arrested.
Teariki Marsters, 24, was found last night at an address in Otara, where police were following up an inquiry about a stolen vehicle.
Marsters was found hiding under a bed, police said.
He was to appear in Manukau District Court today charged with aggravated robbery.
Another man at the address was also arrested.
Marsters was arrested on October 20 and charged with eight aggravated robberies, all involving guns.
He was granted electronically monitored bail on December 12 and released to an address in Tuakau under a 24-hour curfew.
However, police alleged that on December 21 Marsters cut off his electronic bracelet and disappeared.
- APNZ