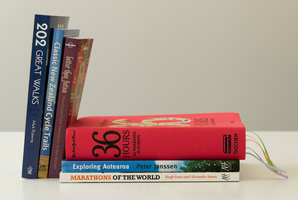 The Book Depository has apologised to its New Zealand customers for "unacceptable" delays that saw many receive orders only days before Christmas.
While the British-based online book store's service is supposed to take no longer than two weeks, some Kiwis complained in December that they had been waiting months for their orders.
Customs and New Zealand Post accused the company of using cheap, slow international delivery options at a crucial time of year.
The Book Depository maintained that it used a premium service, despite offering free shipping to New Zealand.
But today the store issued an apology to all of its customers, offering a 10 per cent discount on their next order.
"In December a number of our New Zealand customers experienced an unacceptable delay in receiving orders. We appreciate that, given the time of year, many of these were gifts for friends and family," the managing director wrote.
"I'm writing to offer my sincere apologies for the frustration that this caused."
The discount was offered as a "small recompense", the statement said.
- nzherald.co.nz