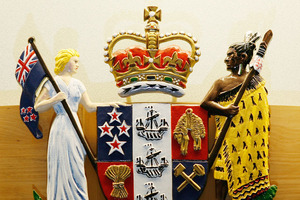 A man has pleaded guilty to burgling a vacant fire-damaged house.
At 3am on December 17, police responded to a call from a neighbour, Masterton District Court was told yesterday.
They found Robert Koro Herbert Thompson, 48, in a bedroom holding a torch. He had taken boxes containing kids' toys, DVDs and Xbox games from a wardrobe and stacked them on a bed.
Thompson was arrested and taken to Masterton Police Station.
While he was being processed police found a cellphone charger and a pocket knife in his pocket which Thompson admitted he had taken from the house.
He said he had gone into the house to look for a cigarette.
Judge Mary O'Dwyer remanded Thompson on bail until February 21 for sentencing.
For more articles from this region, go to Wairarapa Times-Age