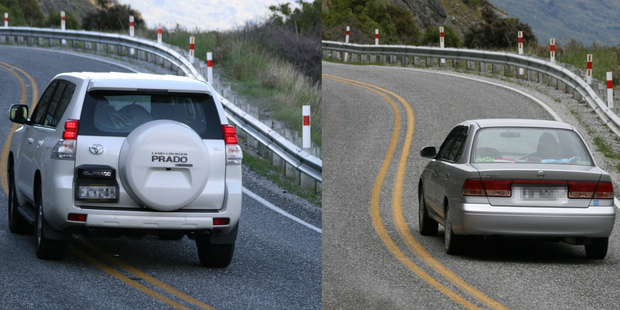 Dozens of drivers have been ticketed by police after they were snapped on the wrong side of the road on the busy South Island tourist route the Devil's Staircase near Queenstown.
Forty-nine vehicles, including 19 rental vehicles, were photographed crossing the centre line on State Highway 6 between Frankton and Kingston last month.
"It doesn't make me angry, it worries me more than anything else," Southern district road policing manager Inspector Andrew Burns said.
"It is only by good luck that we don't have more incidents ... because if someone else was coming around the corner in some of those photos, it may not be a head-on collision but one or both vehicles are going to swerve to get out of the way."
He noted the route also attracted around 150 tourist buses travelling between Queenstown and Milford Sound during summer months.
"You have the potential there for quite a serious crash - and we get a lot of near misses."
He said it was probably good luck there were not more head-on crashes in the southern district.
"Good quality cameras and lenses" enabled officers to spot infringements such as people talking on cellphones or not wearing seatbelts.
Asked if the campaign was revenue gathering, Mr Burns was unapologetic: "Have a look at those photos: is that a road safety issue or is this about collecting money?"