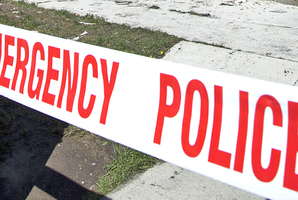 Police are looking for a 19-year-old man following a bomb scare this morning at the Palmerston North District Court.
The courthouse was closed briefly after a hoax bomb threat was called in about 10.55am.
"Court staff then began evacuating the building according to procedure and handed control over to police," Ministry of Justice spokesman Nathan Green said.
Officers cordoned off the area immediately in front of the building and diverted traffic and pedestrians.
Sergeant Kaine Austin said court staff had begun evacuating the building but were stood down by police.
"In the meantime the court is temporarily closed but we believe the call has been falsely made."
Mr Green said staff were given the all clear at 11.20am after police and court staff had searched the building.
The Ministry of Justice could not provide any further details.
Palmerston North Sergeant Phil Ward said police were now searching for a 19-year-old man who appeared on charges in the court this morning prior to the bomb scare.
The man was told to wait in the back of the courtroom but "he made a decision to leave and this coincided with the call".
Mr Ward said police were now looking for the man - who was not in custody at the time - but could not confirm whether he was responsible for the hoax bomb threat.