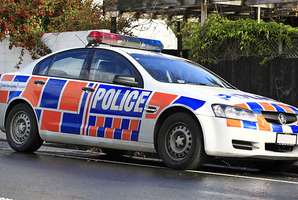 There has been a development in the police investigation into the death of expatriate New Zealander Murray Wilkinson in Waihi Beach.
Police have called a media conference for tomorrow.
Mr Wilkinson, a 64-year-old living in Queensland, stepped outside the caravan he was staying in early on Tuesday morning to investigate a noise, and was stabbed in the neck and head.
The offender fled the scene when neighbours heard a disturbance, and Mr Wilkinson was taken to Waikato Hospital where he died on Thursday.
Waihi police asked for New Year's Eve revellers to supply their festive photographs in the hope police could identify the assailant.
Motorists were spoken to at police checkpoints as they left the holiday spot, and Mr Wilkinson's family appealed for the killer to come forward.
A knife was handed to a security guard on Thursday, and police then asked the person who had handed in the knife to come forward.
On Sunday police said they had spoken to that person.
Investigators scouring the property and neighbouring sections in Waihi Beach were assisted by the Auckland-based Police Specialist Search Group.
"During the course of our enquiries over the weekend a number of items of interest have been recovered, including several knives,'' Detective Inspector Chris Page said.
Waikato police received hundreds of photos taken on the night of the stabbing, and announced the breakthrough tonight without elaborating.
- APNZ