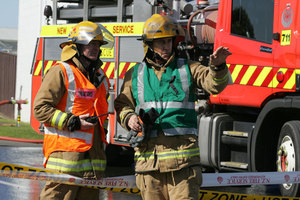 A man who was found dead in a burnt out vehicle in forest between Taupo and Tokoroa on Wednesday has been named.
The body of Taupo man Marcelo Jose Luis Pazzelli, 41, was found in Kinleith Forest after fire service staff responded to reports of smoke.
Police are not treating the death as suspicious and have referred the matter to the Coroner.
- nzherald.co.nz