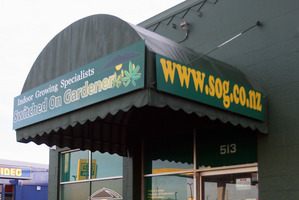 The jurors deciding the Switched on Gardener case have been sent home for the night after deliberating for more than eight hours.
The Auckland District Court jury - reduced to 11 after one was excused during the trial - asked a legal question this afternoon.
Switched on Gardener managers are facing charges of participating in an organised criminal group, possession of equipment and supplying equipment used for growing cannabis.
Owner Michael Quinlan, general manager Peter John Bennett, business development manager Ricky Cochrane, distribution manager Andrew Barry Mai and the South Island manager Paul Kenneth Barlow have all denied the charges.
- APNZ