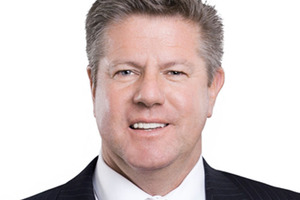 Two pay administrators at a Lower Hutt school were reportedly able to access and alter their own timesheets, the latest flaw in Novopay's trouble pay system.
The glitch follows more than 8000 logged errors in teachers' pay, including overpayments, underpayments and even non-payments, since the $30 million Novopay system was rolled out in August.
Sacred Heart deputy principal Alison Spencer told Fairfax Media she could access her own pay details.
Although she could not change her salary, she was reportedly able to add overtime, as well as change her leave.
The school's executive officer Irene Newrick was also able to access her pay details.
"There's no way I should have access to my pay, and Irene have access to her pay," Mrs Spencer told Fairfax Media.
"I can go in and do whatever I want to do, which is not good."
The two pay administrators demanded immediate action from Talent2, the Australian company which operates Novopay. By the end of yesterday they had been locked out of making changes.
Education Ministry group manager Rebecca Elvy denied to Fairfax Media the error had existed, saying the staff could not change their details without the changes being submitted by another person.
Last week the chief executive of Talent2, John Rawlinson, flew to New Zealand and apologised to school sector groups, and gave an assurance the problems with the system would end.
However Mr Rawlinson offended schools last week when he told Radio NZ schools were not "embracing" the new payroll system.
Talent2, which is believed to have a contract with the Education Ministry worth $100 million, is to be penalised $50,000 each time it bungles the fortnightly pay cycle.
- nzherald.co.nz