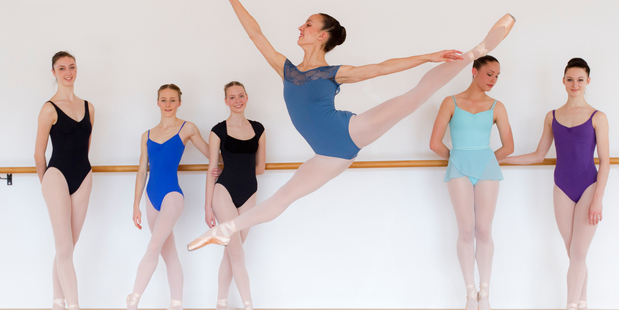 Six teenagers from the same ballet school in Auckland have been chosen to compete in one of the world's most prestigious competitions to be held in New Zealand next month.
Up to 70 young ballet dancers - aged between 15 and 19 - from all around the globe are competing in the Royal Academy of Dance's annual Genee International Ballet Competition, to be held in Wellington.
It is the first time the well-acclaimed competition will be held here; having already been held in Toronto, Athens, London, Hong Kong and Cape Town.
Among those competing this year are 12 youngsters from New Zealand - six of whom are ballerinas from the Mount Eden Ballet Academy in Auckland.
Royal New Zealand Ballet artistic director Ethan Stiefel said it had been a great year for ballet in New Zealand, with some of the country's most talented dancers showing off their skills in productions including Sleeping Beauty, NYC and Cinderella. "The Genee ... is a wonderful chance for Wellington audiences to see future stars of ballet," Mr Stiefel said.
The competition will be held at the St James Theatre from December 12 to December 15.