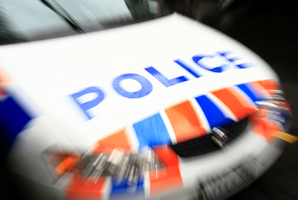 An 18-year-old woman was punched in the face during what appeared to be a random attack in the Masterton McDonald's carpark early yesterday.
Acting Sergeant Shayne Nolan said Masterton police were appealing for witnesses to the assault, which left the victim with minor injuries.
The attack happened about 3am, and police were looking for two female suspects.
"On the information we have it appears to be a random attack. We're getting a lot of problems on Saturday nights in that carpark," Mr Nolan said.
Mr Nolan said it was the only place to get food after pubs and bars shut at 2am, and police had been targeting the area to try to stop drunk and disorderly behaviour. He said those who were buying food in the early hours were safer to stay in groups or use the drive-through.
Mr Nolan said a couple of other arrests were made over the weekend for disorderly behaviour, but were not related to the assault.
In May, a 16-year-old boy had his jaw broken in two places after an assault in the McDonald's carpark and three people were arrested.
For more articles from this region, go to Wairarapa Times-Age