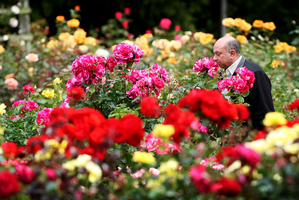 November is a month that sees more beauty on the ground than in the sky. Weatherwise it's never been one of my favourite months - and based on web ratings it would appear many New Zealanders agree.
The daily ratings at WeatherWatch.co.nz have, for every November that we've been operating, seen a slight drop off in visitors and a definite drop in peaks (the peaks come from severe weather events). This backs up my theory that November is a "bland" transition month from winter into summer.
September and October are stormier with big extremes in temperatures and wind across the two months, but November is a different month. If spring was a lifetime then November would be the golden years - it may not be quite as full on, but many would argue it's the best time of all.
Gardens are in full flower, lawns are green and rich and growing like mad across a number of regions, daytime highs are about average and the nights, while a little cooler - especially south of Auckland - have been good for sleeping in according to many I've spoken to.
November is a great month really. It reflects the beautiful part of spring. The time when the equinox storms have eased and when gardens are growing, insects are buzzing and birds are swooping.
I'm from a family of gardeners, going right back to my first ancestors who arrived in New Zealand and lived in Tawa in the 1800s. So spring is one of the times my eyes shift from the sky to the ground - watching bulbs burst through the soil, flowers opening up to express their loud colours as grass, along with most other plants, experiences a surge in new green growth.
After returning from three weeks away in the United States and Canada, the very first thing I noticed when I drove home from the airport was just how spectacularly colourful things are here.
It doesn't even have to be spring ... even in winter New Zealand is colourful compared to most other nations. I put this down to less pollution more than anything.
But no matter how you look at it, summer is coming. El Nino looks less likely, which means a summer that has a "mix of everything" is far more likely in my view - which would match every other season this year.