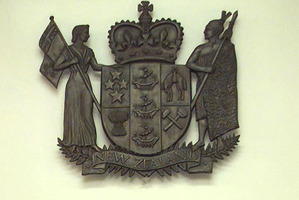 An alleged conman made threats against an investor's family after tricking him into handing over money for a film studio, a court has heard.
Australian investor Adam Hansen told the Auckland District Court yesterday that he handed up to $170,000 to Loizos Michaels in the belief that the money would be used to set up a multimillion-dollar film studio on Australia's Sunshine Coast in 2004.
He said he made a series of payments and was promised a $300,000 salary to work for Michaels as security and personal assistant. Instead, he was left with no money, lost most of his possessions and his family were threatened.
Michaels has denied 31 Serious Fraud Office charges of deception connected to an alleged $3 million fraud.
Mr Hansen said Michaels - through associates - made demands for investment money, some of which was put into envelopes and hidden on the floor of the luxury Marcos sportscar that Michaels was driving.
He told the court that most of the money came from the sale of his investment property. When that was all gone, Michaels asked him to find other investors. He even took money out of his children's money jar.
Michaels told him the money would be used to finance the movie studio and he would one day receive a €30 to €40 return on each Australian cent he invested.
"I said I was very nervous and doubtful about the outcome.
"He said not to be doubtful because it was part of my test in humility and honour."
Michaels also spoke of his connections to the Japanese criminal underworld, Mr Hansen said.
He told the court Michaels also spoke of family ties to the Cyprus Mafia and a cruise ship company.
Mr Hansen has yet to be cross-examined by Michaels' lawyer, Peter Kaye.
- APNZ