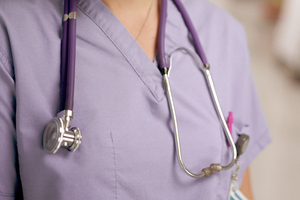 A norovirus outbreak at Auckland Hospital has led to 33 elderly patients being isolated as staff put infection control measures in place.
Auckland District Health Board executive director of nursing Margaret Dotchin this morning confirmed 13 patients and four staff showed symptoms of the virus.
A number of cases of norovirus have been reported recently in other Auckland hospitals and around the country.
The virus spreads easily and causes severe stomach upset, resulting in diarrhoea or vomiting.
Ms Dotchin said the hospital was implementing standard infection control measures to prevent the further spread of the virus to patients and staff.
"This means three of our older people's wards are closed to all admissions. We are also contacting the families of patients who have symptoms to advise them of the situation.''
Families were being advised that visiting will be limited and prior approval must be given in discussion with the charge nurse.
Ms Dotchin said the health board took infection control very seriously.
"We are doing everything possible to care for these patients and to minimise the risk of others becoming infected,'' she said.
"Viruses like this do occur in hospital environments from time to time and we have recently seen a number of cases at other hospitals around the Auckland region.
"We are confident that our infection control processes will be effective and we thank patients and their families for their cooperation.''
- APNZ