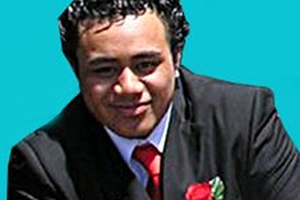 The family of an Auckland teenager who was mistakenly shot dead by police has been granted legal aid to sue the police.
Halatau Naitoko was shot by an Armed Offenders Squad officer on Auckland's north-western motorway during the pursuit of a gunman in November 2009.
The family's lawyer, Colin Pidgeon QC, said the family will issue proceedings against the Crown for a breach of the Bill of Rights Act.
"Well it's not for me to comment but I would not have advised them to issue proceedings unless I believe that they had a good case."
Mr Pidgeon QC said Naitoko's mother, Ivoni Fuimaono, has a strong case.
"The Independent Police Complaints Authority (IPCA) has pointed out there's some serious dereliction of duties by the police concerned, that she feels unless she seeks compensation, justice will not be done."
He said the family was very relieved to have been granted legal aid.