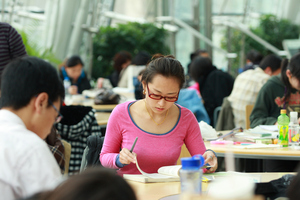 Up to 65 businesses and four private training establishments are being investigated for their involvement in an illegal labour scam involving international students.
The Herald understands that most of the operations suspected of exploiting foreign students were being run by migrant business owners, but Immigration NZ yesterday refused to confirm this.
"As the investigation is still going on and further inquiries need to be made it is not possible to give specific details about ownership of any of the PTEs which are being investigated," said the general manager of intelligence, risk and integrity, Peter Elms.
The schools are believed to have knowingly enrolled students, some with fraudulently obtained visas, who had arrived in New Zealand with the intention of working illegally.
The businesses, which include restaurants, fruit orchards and vineyards, are being investigated for employing these students to work for more than the 20 hours a week they are permitted to and paying them less than the minimum wage.
The scam involves schools registering "fake" students - mainly Chinese and Indian nationals - and then sending them out to work.
An agent, who was assisting Immigration with the investigations, said "up to 90 per cent" of those who ran the schools and businesses involved in the scam were either Chinese or Indian.
Since July last year, 231 had entered New Zealand on fraudulently obtained visas from Immigration's Beijing office and 150 were now unlawfully in the country.
An employment advocate was told that employers who were not citizens could face deportation under section 161 of the Immigration Act.
Mr Elms said employers who were found not complying with the law faced imprisonment of up to seven years and a fine not exceeding $100,000.
"It's important that the current investigation aims to eliminate the mistreatment of international students in the labour market and the opportunities for the system to be abused."