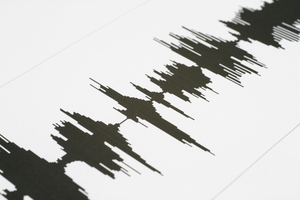 Photo / Thinkstock
Aftershocks are unlikely after a 5.2 magnitude earthquake rocked much of the central and lower North Island today.
The tremor struck at 1.05pm. It was centred 15km south-east of Tokoroa at a depth of 195km, and was felt more than 250km away in Hawke's Bay, and in Wellington and Nelson.
GNS Science duty seismologist John Ristau said deeper earthquakes could be widely felt.
"Deep earthquakes like this tend not to really generate aftershocks,'' he said. "If they do, they tend to be small because they're so deep.''
The way energy from deep earthquakes travelled meant they were felt further away, Mr Ristau said.
"Large deep earthquakes like that tend to be felt a long distance away from the epicentre rather than close-by. It takes some distance for the energy to travel up to the surface.''
He said the location of Hawke's Bay - near the intersecting Pacific and Australian tectonic plates - also made it susceptible to feeling earthquakes.
Hawke's Bay Today readers reported feeling swaying, jolts and shoves, and many took to social media to talk about it.
Nicola Truuts said her work in Onekawa "seemed to sway for a while'' and Fiona Flyger said it was like "a fast shove''.
Mara Jane Tamatea said her house "swayed quite nicely, and for a noticeable length of time,'' and Brabyn Kerei in Paharakeke described it as a "sharp wavy jolt''.
Napier City Council and Hastings District Council said there were no reports of damage in the cities, and Hawke's Bay Regional Council issued a safety reminder to residents.
Hawke's Bay Emergency Management group coordinator Nigel Simpson said residents were encouraged to use the quake as a reminder that large earthquakes can occur at any time and it is always better to be prepared.
"Drop cover and hold as until the shaking is over. We don't know how strong or long the earthquake will last,'' he said.
"Go and test that your transistor radio and torch are working, and check that you've got enough supplies of food and medicine at home and work.''
for more articles from this region, go to HAWKES BAY TODAY