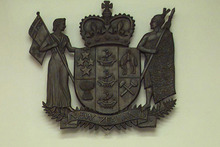 A Blenheim bar owner who had been on trial for the manslaughter of a patron has pleaded guilty to a lesser charge in the High Court at Wellington.
Kevin Robert King, 52, was on trial over the death of Matthew Heagney, 24, who died of severe head injuries after King and two doormen carried him out of the Shapeshifters bar in Blenheim in August 2009.
At the start of his trial on Monday, King pleaded not guilty to manslaughter by causing death by an unlawful act.
But this morning, he pleaded guilty to a charge of manslaughter by omitting to discharge a legal duty to take care.
Crown prosecutor Mark O'Donoghue said when King removed Heagney from the hotel, which he was entitled to do, he had to take care when he did that.
"And he didn't take care, because if he had taken care he wouldn't have died."
King will be sentenced next month.
- APNZ