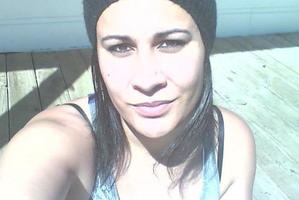 Lekah Vakuruivalu.
Family and friends of a soldier who died after an armed stand-off with police are mourning the loss of a young doting father.
Alexander Stuart Rope, 23, died after a five-hour siege at his home at the Linton Military Camp near Palmerston North on Friday.
Rope revealed he was depressed in a 2am text message to Lekah Vakuruivalu, from whom he had recently separated. The couple, who have been dating since high school, have a 5-year-old daughter and a 1-year-old son.
A family friend said Vakuruivalu was "devastated and sad" yesterday.
A New Zealand's Got Talent hopeful was among those who paid tribute to Rope.
Joshua Tealata Peseali, a member of the Dee-licious Dance Crew, acknowledged his "cousin" Rope on Facebook.