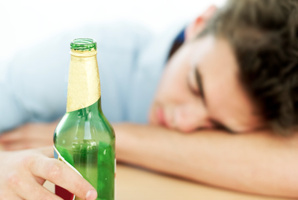 About a quarter of the people who die from injury deaths could still be alive if alcohol use was removed from the combination of factors that caused the injuries, a Wellington conference on injury prevention and safety promotion was told.
Otago University head of preventive and social medicine, Professor Jennie Connor, has told the conference the most effective strategies for reducing alcohol-attributable injuries in the population, based on international and New Zealand research.
Her figures came from 2007 data where the total number of injury deaths was about 1500, and the alcohol-attributable deaths were about 350.
Prof Connor said strategies to reduce those figures involved regulating the commercial marketplace for alcohol, by increasing alcohol prices, reducing accessibility and eliminating commercial promotion.
They were the key strategies of the Global Strategy for the Reduction in the Harmful Use of Alcohol ratified by the World Health Organisation in 2010, but have not been included in the current Alcohol Reform Bill in New Zealand.
Prof Connor said a lower blood alcohol level for drivers in reducing road traffic injuries was also well established and included in the global strategy.
"There is discussion in Australia and other jurisdictions of adopting a 0.02 limit for adult drivers. New Zealand still has a 0.08 limit and this is undoubtedly costing lives every year."
- APNZ