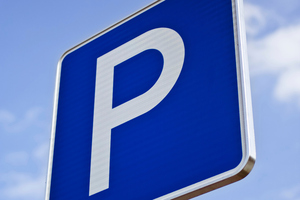 Queenstown police are appealing for information after a parking officer was threatened and his $3069 ticket machine thrown into Lake Wakatipu in an "unprovoked" attack yesterday.
Sergeant Kate Pirovano said the parking officer was walking along Marine Parade at 2.10pm in the direction of Shotover Street when a man approached and threatened to "punch him in the face" and to "get him" when he was alone in a dark place.
Sgt Pirovano said the parking officer may have been trying to take a photo of the attacker with the ticketing machine when it was grabbed out of his hands and thrown into the lake.
It was uncertain if the machine had been retrieved.
The attacker was described as a skinny man in his early to mid 20s, possibly Caucasian, wearing a baseball cap and a green and blue hooded sweatshirt with horizontal stripes.
He was walking with a female described as wearing a black beanie and blue jeans.
The male attacker fled towards Beach St after the incident.
Police are using the resort's CCTV cameras to assist with the investigation.
If anyone has information they should contact Queenstown police.