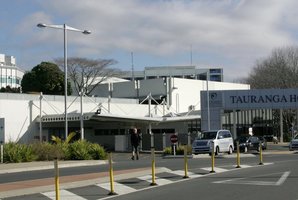 Thirty-nine people are now affected by a norovirus outbreak at Auckland's Middlemore Hospital, while four hospital wards in Tauranga are under surveillance.
Twenty staff and 19 patients, both admitted patients and outpatients, have been treated for the gastroenteritis bug at Middlemore.
Earlier, two wards at the hospital were being closely monitored, and people were being asked not to visit patients there if they have been unwell themselves.
The Bay of Plenty District Health Board (DHB) said it is taking all possible measures to avoid the virus spreading further at Tauranga Hospital, after 22 patients came down with norovirus, Newstalk ZB reported.
The DHB is advising against unnecessary visits to the hospital.
- APNZ