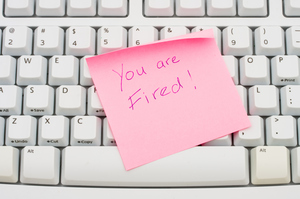 A labourer has been awarded $5625 after being sacked over an f-worded refusal to follow orders.
In August last year, West Coast local Andrew Murphy was working for tunnelling and ground stabilisation firm Geotech Ltd.
The trouble began when a supervisor suggested Murphy should fix a broken van door.
Witnesses said Murphy refused and objected in an expletive-laced outburst.
Various witness stated Murphy said: "It's not (my) f****** job to do that" or "it's not my job, I don't give a f***", or "get f*****, it's not my job, I'm not doing it."
But Murphy said he was targeted for raising health and safety issues, and was disrespected.
"This guy spoke to me like a dog and I made it very clear to him and the management I wouldn't let anybody speak to me like that," he told the Herald on Sunday.
Employment Relations Authority member David Appleton said Geotech also alleged Murphy stopped work and stared at a wall, which Murphy denied.
Murphy was on a verbal warning for an earlier, unrelated dispute. He was sacked later that month. Appleton said Murphy was given no chance to discuss problems with company director Anthony Black before the sacking.
Geotech could not be contacted but Murphy said he was glad it was over.
"I was not in the wrong. They got rid of me unjustly."