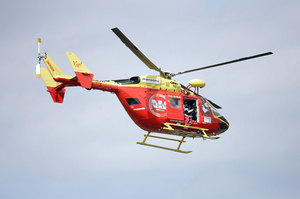 A man has suffered multiple serious injuries after being crushed by a truck as he tried to move a bulldozer in the rural Tararua area of Pongaroa.
The man apparently slipped as he was moving the trailer ramp at the rear of the truck and was crushed by the falling weight, said Palmerston North Rescue Helicopter officials/
He was noticed by a passing farmer who called for help.
The man was given emergency treatment by St John paramedics at the scene for head, chest, back and leg injuries before being driven to a place where the chopper could land.
He is now in Palmerston North Hospital.