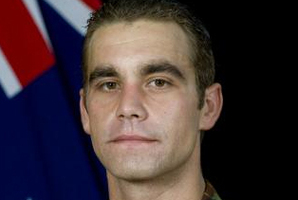 The Navy dive squad will use sonar equipment when they return to Lake Moawhango to search for missing soldier Michael Ross tomorrow.
Private Ross fell overboard from an inflatable boat whilst on a training exercise on the lake near Waiouru on Tuesday evening.
Today the search by police and the defence force was shifted to a recovery operation.
Ruapehu Inspector Steve Mastrovich said there was little chance of finding the 29-year-old alive given the length of time he had been missing.
Officers from the police national dive squad have assisted the Navy today.
"This will continue again from first light tomorrow morning,'' Mr Mastrovich said.
"Our focus remains on returning the body of Private Ross home to his family and loved ones.''
Private Ross, from Kaitaia, was a rifleman based at Linton who enlisted in the army in 2009.
The Defence Force said he was an experienced soldier who served in Timor Leste last year.
- APNZ