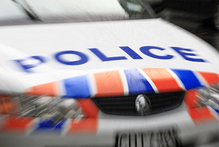 A man has been stabbed in the head in Hawkes Bay.
The 34-year-old victim was found with stab wounds to his head early this morning.
Police have arrested a 33-year-old for common assault in relation to the incident, which occurred on Nelson St, Hastings.
They were called to a house just after 1am, where they found several people from one of the houses on the street outside. Police said it appeared the people all knew each other.
Police were today completing an examination of the scene and interviewing the victim and witnesses to establish exactly what has happened and whether more serious charges would be laid.
The victim was taken to Hawke's Bay Hospital and later discharged.