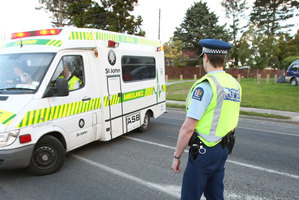 Photo / File
At least one person is dead after a head on collision at the Coromandel today.
The crash happened on State Highway 25A, Kopu-Hikuai Road, just before 3pm.
It was not known how many people were in each of the vehicles.
Emergency services and a rescue helicopter were at the scene.
Constable Damian Madden of Thames police said the road will be closed for quite a few hours and he urged motorists to put off travel if they could.
"It'll be tricky getting to Auckland, which is where most people are going, and people would be better off going around the Coromandel and through Thames. It'll be quicker than waiting (for the road to clear),'' Mr Madden said.
The road is closed at both the intersection of SH 25A and SH 26 and the intersection of SH 25A and SH25.
- APNZ