NZ authors showcased at Frankfurt book event that Australia rejected.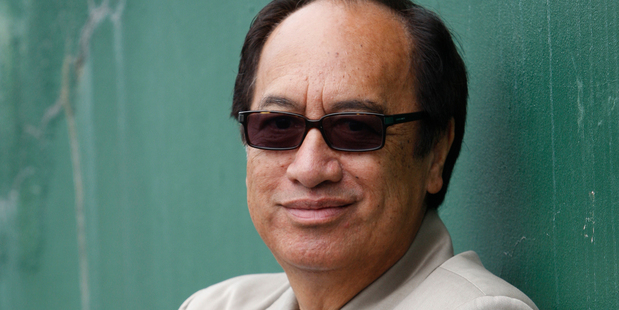 New Zealand is spending an estimated $6 million to be the star attraction at a German book fair - an invitation Australia turned down because it was too expensive.
The decision to attend as guest of honour at this year's Frankfurt Book Fair was announced last year. But a Herald on Sunday investigation revealed the invitation was originally extended to Australia, which turned it down.
The Frankfurt Book Fair is the biggest book and media fair in the world with about 7500 exhibitors from more than 110 countries. Guests of honour receive a high profile, mainly through a cultural and literary programme the chosen country is obliged to present in the year leading up to the fair. The guest also has a pavilion at the fair, which runs for four days next month.
Most money is spent on setting up the pavilion. Filling the pavilion will mop up a significant amount of funds, as would the cost of sending 60 authors to Germany over the past 12 months.
Some authors - including Witi Ihimaera, Elizabeth Knox, Paddy Richardson and Paul Cleave - have had two trips there from New Zealand. Alan Duff and others have travelled to Germany from their European bases. The average cost per author per visit was $6000-$7000.
Planning began two years ago when Australian Publishing Association chair Maree McCaskill worked with the Publishers Association of New Zealand on joint guest of honour status.
"In 2009, Australia was offered the opportunity to be the guest in 2014 or 2015. We work closely with New Zealand publishers and the cost of providing a cultural and literary programme is too expensive for the industry to fund," she said.
Government funding was sought but in March last year Australia pulled out. McCaskill believed the Shanghai Expo and Australia's bid to host a World Cup football tournament contributed to the decision. She did not know New Zealand decided to go on alone.
Publishers Association chairman Kevin Chapman said the Ministry of Culture and Heritage wanted to promote New Zealand Inc and applied to fill the gap, alone.
"Then we were offered 2012 which we were delighted to take up," said Chapman.
Most countries have up to three years to prepare for guest of honour status.
Frankfurt Book Fair chairman Juergen Boos said four countries lobbied for the 2012 guest slot, but New Zealand was the most ambitious.
Children's author Kyle Mewburn was annoyed at the selection criteria.
"You had to have a publisher in Germany with a book coming out in German, or an invitation from a German publisher and that was really hard for some authors because of the short notice.
"Children's and young adult fiction is one of the main focuses this year at Frankfurt but only four CYA authors are going."
Chapman said success for New Zealand would be measured by the number of books published in German by the end of 2013.