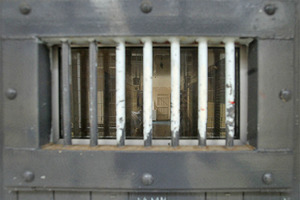 A gang leader claimed his fleet of fast cars was partially paid for by his success as a professional gigolo rather than his drug enterprise.
Tai Rewita was recently jailed for three years and three months after pleading guilty to possession of methamphetamine for supply and two counts of selling the Class-A drug.
The 39-year-old was caught with 17g of P and $30,000 which was forfeited under the proceeds of crime law.
But the president of the Black Power Forever chapter fought the seizure of 10 cars and a motorcycle, including a Cadillac and a classic Ford Mustang, and claimed he paid for them legitimately with money he earned as a male prostitute and from other jobs.
The Crown claimed that Rewita derived $287,741 from "significant criminal activity" over a three year period and asked Justice Edwin Wylie for a profit forfeiture order.
Evidence given to the High Court included the fact that police once found $46,930 cash in his home.
Rewita also lived in a Mt Maunganui apartment for 74 nights and paid $12,754 in cash.
Rewita fought the forfeiture and gave evidence before Justice Wylie. He said he received $180,000 in fees from Black Power members over the last six years and $20,000 every year from selling gang merchandise.
Other income was raised from buying and selling cars, cleaning cars, breeding dogs and working as a male prostitute.
Justice Wylie said Rewita was "not a convincing witness". He ordered that he forfeit nearly $240,000 of criminal profit.
Detective Sergeant Craig Hamilton, manager of the Waikato-Bay of Plenty asset recovery unit, said the judgment was significant because it was made despite Rewita being acquitted on drug charges.
"He has subsequently been convicted on later drug charges, but the forfeiture order on his cars and cash was made before that conviction was handed down."