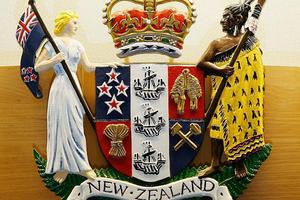 A man who has spent more than 10 years in jail for sexual violation of young girls has been removed from a Hawke's Bay address organised by probation services because the landlord was apparently told nothing of his background.
Moana Patrick Rimene, in his late 60s, was released on bail last week after pleading not guilty to breaching an extended supervision order.
Remanded to appear again on October 10, he was to stay at the nominated address and ordered not to have contact with girls aged 16 years or under.
Hawke's Bay Today was unable to contact the landlord, and police confirmed only that they had been called to a Clive address in School Rd where the man had been living for about three weeks.
Residents, concerned about "weird" behaviour and only just becoming aware of the man's background, said they understood the landlord told police she wanted the man out and probation officers had to find Rimene another place to live.
His whereabouts was unclear.
Rimene was convicted in 1977 of raping a girl aged no older than 10, and 15 years later was sentenced to 11 years and nine months in jail for sexual violation and indecent assaults involving six girls.
For more articles from this region, go to Hawkes Bay Today