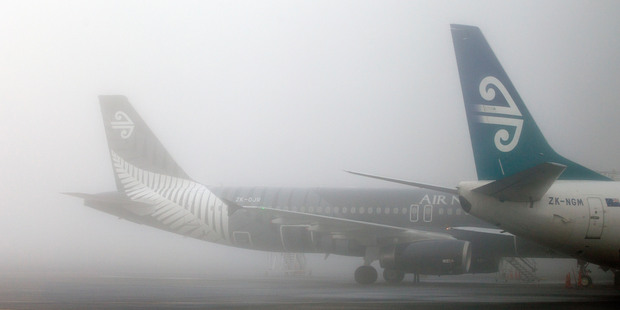 Niwa has confirmed what we knew already: winter was back to front with a cold, dry start and a warm, wet ending.
Despite the floods, the thunderstorms, the snow and the gales, winter wasn't packed full of nasty systems as previous winters were. Snowstorms were short-lived, although brutal for some in the deep south. Wind chills were also brutal, and deadly for 200 cattle on the West Coast. Slips and floods isolated Gisborne then parts of Hawkes Bay, Coromandel Peninsula and North Otago. Floods also hit the West Coast a few times, flooding homes.
But there was no significant national event, apart from the rain - which fell, and fell, and then fell some more.
Oddly, it was Southland - the region closest to Antarctica that hugs the wintry and stormy Southern Ocean - that had some of the driest weather. NewstalkZB reporter Malcolm Gayfer told me last week that water tankers are already in action and messages about outdoor fire safety are starting to roll out.
NIWA says the first half of winter was colder than usual; the second half was unusually mild. As for rainfall, it was an "extremely wet winter" in the north and east of the South Island; unusually dry in the west and south of the South Island. Rainfall levels were near the norm in the North Island, except for an unseasonal damp in the western Bay of Plenty and Wairarapa.
The nationwide average temperature was 8.7C this winter, 0.4C above the 1971-2000 winter average.
So what were the highlights?
The lowest temperature was minus 12C, at Darfield, Canterbury, on June 7.
The highest one-day rainfall experienced was 358mm at North Egmont on July 16 - that's nearly up to your knees.
The strongest gust recorded was 161km/h at Otago Peninsula on June 28.
Of the six main centres, Auckland was warmest and sunniest, Tauranga was wettest, Wellington cloudiest and Christchurch coldest - despite also recording the highest single temperature of 23C last week.
In July, fog hung around Auckland airport and Waikato for 24 to 36 hours, causing the cancellation of hundreds of flights. But that same month, clear skies coincided with a solar flare to produce spectacular Southern Lights across the South Island.