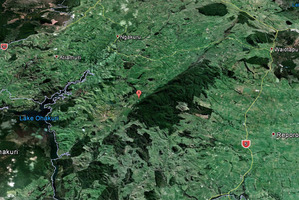 The body of a man fatally shot dead by his friend in remote bush near Rotorua today has been found.
Police were alerted to the incident in the Waikete Valley just before 8am by a distressed man, aged in his 30s, who had been hunting with his friend.
The body of the hunter was reached this afternoon in steep, rugged terrain off Te Kopia Rd but will remain in the bush overnight as deteriorating weather conditions and low cloud prevented it from being taken out by helicopter.
The wet, slippery conditions and coming darkness made it unsafe to carry the body out today, said police.
Police will be guarding the scene overnight and it is hoped the body will be brought out of the bush tomorrow.
Rotorua area commander Inspector Bruce Horne said the shooting appeared to be accidental, "and another tragic reminder of the absolute necessity for hunters to properly identify their target before they shoot''.
It is the third hunting-related death this year.
- APNZ