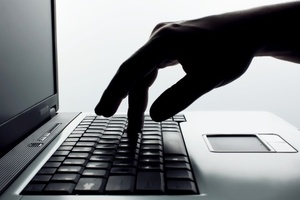 File photo / Thinkstock
A former deputy principal found guilty of sexually abusing a young girl has prior convictions for child porn involving sadism and bestiality.
Norman John Foote, 65, was found guilty yesterday by a Rotorua District Court jury of two charges of sexually violating the girl by unlawful sexual connection, and four charges of either doing an indecent act on the girl or indecently assaulting her.
The Daily Post can now reveal Foote has previously been jailed for possessing more than 1000 images of child pornography.
All of the yesterday's guilty verdicts were by a majority of 11-1.
The jury unanimously found Foote not guilty of one charge of doing an indecent act.
His offending against the girl happened over a nine-year period in the 1990s, starting when the complainant was a child.
At the time of the offending, Foote was a deputy principal at an East Coast school.
He is no longer employed in schools.
After the verdicts were read out, Judge James Weir told the jury they may be interested to know that Foote had previously pleaded guilty in 2007 to 20 charges of possessing child pornography.
It was reported in February 2007 that Foote, who had been deputy principal of Lytton High School in Gisborne, was jailed for 10 months after downloading 1045 images on to a school laptop.
The images all involved sexual abuse of children, some as young as three.
The pornography also included images of sadism and bestiality.
Foote was granted leave to apply for home detention but in 2007 it was a decision for the parole board to make. It is not clear whether he was granted home detention.
Name suppression lapsed yesterday after Foote's lawyer Murray McKechnie said he would not be applying for it to continue.
He also did not apply for bail for Foote until sentencing.
The victim was in court along with her mother and other supporters when the verdicts were read out.
At least one of the jurors turned and smiled at the victim and her family as the jury left the courtroom.
The victim and her mother did not wish to comment on the verdicts.
Supporters of Foote were also in the public gallery.
Judge Weir remanded Foote in custody for sentencing on October 26.
for more articles from this region, go to THE DAILY POST