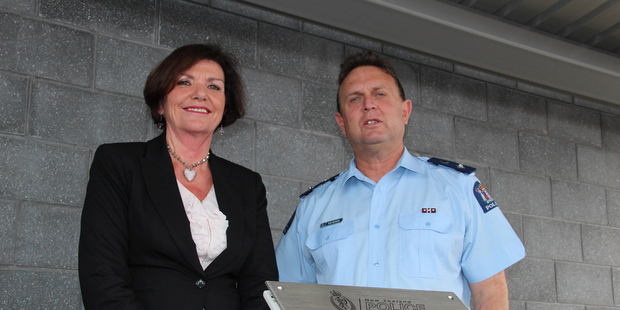 Police Minister Hon. Anne Tolley and Canterbury District Commander Superintendent Gary Knowles, following the opening of the new Rolleston Police Station. Photo / Supplied
A new $1.6 million police station has been officially opened today in Rolleston, on the outskirts of Christchurch.
Police Minister Anne Tolley said the Tennyson Street station, which is opening on time and on budget, is a "fantastic addition" to Rolleston.
"It gives the police greater visibility, it's nearer the local community compared to the previous station, and it is also much more accessible to the public," says Mrs Tolley.
"The new station fits perfectly with our focus on frontline policing and preventing crime, as we work towards the target of a 15 per cent reduction in crime by 2017.
"I turned the sod for this new building at the beginning of February, so to have it up and running so soon is a great credit to everyone involved in the planning, design and build."
- APNZ