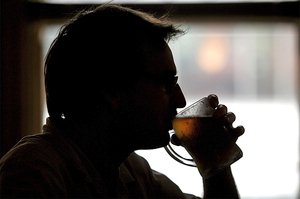 A high-profile Masterton man caught driving with a breath alcohol level three times the legal limit has won a bid to keep his name secret.
The company director, 39, appeared in Masterton District Court yesterday for sentencing after earlier pleading guilty to having a breath alcohol level of 1442mcg. The legal limit is 400.
He also pleaded guilty to driving while prohibited.
The man was stopped by police on State Highway 2, near Carterton, on October 30 but had limited recollection of what occurred that day, defence lawyer Jock Blathwayt said.
Mr Blathwayt told Judge Carrie Wainwright that a psychiatric report showed the man suffered from significant stress and anxiety which would be made worse if his name was published.
Judge Wainwright agreed and permanently suppressed his name, although she noted he had at least two previous convictions for drink-driving.
In sentencing the man, she said he had an obvious problem with alcohol and that his breath alcohol level was "extraordinarily high". But he deserved credit for having undertaken treatment for his alcohol problem.
On the drink-driving charge, the man was sentenced to 100 hours' community work, three months' community detention, with a curfew between 7pm and 7am, and was disqualified from driving for a year and a day.
On the driving while prohibited charge, he was fined $250 and ordered to pay costs of $132.89.
For more articles from this region, go to Wairarapa Times-Age