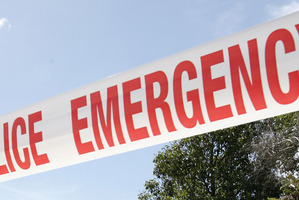 A 17-year-old Kapiti man is in critical condition after being found unconscious following a fight early this morning.
The man had been outside the Retro Bar at Kapiti Lights in Paraparaumu when he got into an altercation with a group of people just before 3am.
Detective Inspector Mike Johnson of Wellington police said the man then went down an alleyway leading to the Coastlands mall.
He was found unconscious near the back of the KFC in the mall car park.
Inspector Johnson said the man was taken by ambulance to Wellington Hospital, where he has undergone surgery.
"An investigation is now underway to establish the circumstances which have led to this man being found unconscious," he said.
"It's too early to speculate on what has occurred or whether any weapons have been involved.''
Inspector Johnson said the alley and the area where the man was found have been cordoned off for further examination.
The victim was described as a Maori man wearing a blue and beige checked shirt with a white t-shirt underneath, blue jeans, light brown boots and a black woollen hat.
Police would like to hear from anyone who was at the Retro Bar early this morning and who witnessed a fight in the car park outside the bar.
They would also like to hear from anyone who saw the man unconscious near the back of KFC about 3am.
- APNZ