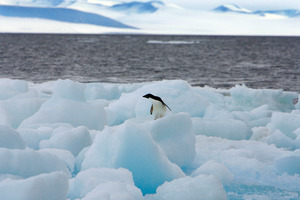 An Australian medical team is on its way to Antarctica to help with an emergency at a US base.
An Australian Airbus A319 is flying the team after it was asked to help transport an expeditioner from the American Antarctic McMurdo station.
The group is heading first to Christchurch, the base for many Antarctic operations, and will fly to McMurdo when the frozen continent's mid-winter weather and light permit.
Australian Antarctic Division director Dr Tony Fleming said in a statement that all nations work together cooperatively in emergency situations in Antarctica to provide support when and as required.
The US National Science Foundation is coordinating the operation.
- AAP