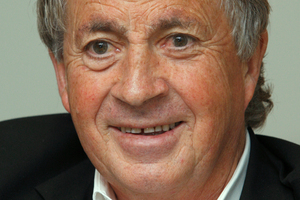 Mike Lee. Photo / Brett Phibbs
The Auckland Council is preparing a rearguard campaign to retain provisions for regional fuel taxes to help pay for transport projects such as its $2 billion-plus underground railway scheme.
It is likely to seek support from other regions - transport committee chairman Mike Lee says the campaign is about self-determination and "not just about Auckland".
"I'm aware that every region in the country is looking for extra funding sources for transport projects," he told the committee at its monthly meeting.
His committee has endorsed, if only by a 5-4 majority, a consultants' study as ammunition against a Government plan to repeal legislation which allows regions to raise their own fuel taxes - although subject to Beehive approval.
The study by the Ascari and Berl economic consultancies has concluded that administration costs and a risk of local taxes spreading to other regions as feared by the Ministry of Transport can be minimised.
That suits Auckland Council moves to appoint a "consensus building group" to focus on a regional fuel tax, road tolls and higher parking charges as poossible revenue sources to reduce a $10 billion to $15 billion transport funding gap over the next 30 years.
Transport Minister Gerry Brownlee has followed his predecessor, Steven Joyce, in trying to rule out tolls and a new fuel tax to contribute to the $2.4 billion rail project, which inflation could push to $2.86 billion by 2021.
But the council may have an ally in the Treasury, which Cabinet papers released late last year show had concerns about removing fuel tax provisions without replacing them with an alternative money source.
Council member Richard Northey told the transport committee that the consultants' report dealt with most criticism of using regional fuel taxes "as a fair way to raise funds" to take pressure off property rates.
But the committee vote was resisted by right-leaning councillors and the Automobile Association's Simon Lambourne decried it as "further evidence that the council has made up its mind to unfairly target motorists to pay for their transport projects".