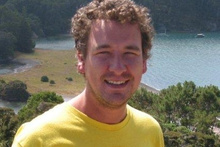 A man has been charged in connection with the death of a hunter in the South Wairarapa in April.
Alexander Cameron McDonald, known as Cam, 29, of Auckland, was fatally shot on April 7 while hunting in the Aorangi Forest Park, near Pirinoa.
Wairarapa detectives arrested 54-year-old Christopher Dummer, of Wellington, this morning and charged him with careless use of a firearm causing death.
He was granted bail when he appeared in Wellington District Court today on the conditions that he surrenders all firearms to police, does not possess firearms and does not to apply for travel documents. He is to appear again later this month (EDS July 27).
Wairarapa CIB Detective Senior Sergeant Sean Hansen said the charge followed a lengthy investigation by police.
"A detailed investigation has been undertaken including examination of a difficult scene in a remote location and interviews with key witnesses.
"Today's decision follows a legal review of the file to determine the most appropriate charge which should be laid.''
Mr Hansen said he had spoken with Mr McDonald's family about the arrest.
The charge of careless use of firearm causing death carries a maximum penalty of three years in prison and/or a maximum fine of $4000.
By Matthew Theunissen

Email

Matthew