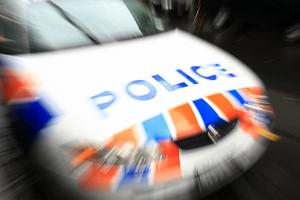 Police said last week their chances of finding wanted man Michael Hagger had increased after he drew national attention to himself by "taunting" them on Facebook.
But the cops had nothing to do with Hagger's arrest in Whakatane yesterday. In fact, they had no idea it was even coming.
Hagger hit the headlines after police in Taupo published his name and photograph on their Facebook page, appealing for information about where he was. A warrant had been issued for his arrest in May after he failed to appear in the Taupo District Court on a shoplifting charge.
After a friend alerted him to the Facebook posting, Hagger went online and responded with "hoo rah".
Police said that by making the online post Hagger had "drawn national attention to himself" and increased their chances of finding him.
Yesterday Hagger walked into the Whakatane District Court and handed himself in. He was arrested and immediately remanded in custody as per the judge's instructions. Earlier in the morning he sent a message to the Herald, and posted another on his own Facebook page saying he was going to end his run as a fugitive.
He sent another message later in the day saying he had had a "good" day and had been released on bail.
Police in Taupo also took to Facebook to comment on his arrest.
"We have now removed the photo and comments relating to the man who was wanted on a warrant as he has now volunteered himself to the court and is no longer being sought by police. Thanks to everyone who supported this thread and assisted in publicising the appeal to locate him."
Hagger last week said he was going to turn himself in "but not in that area [Taupo]".