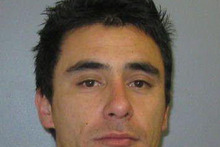 Waikato police are warning the public not to approach a Mongrel Mob member who is considered dangerous, believed to be armed and known to be active in and around Hamilton.
Daniel Thomson Wiari is a 32-year-old patched member of the Wanganui Mongrel Mob and numerous warrants to arrest him have been issued, Constable Joe Pratt of the Hamilton police law enforcement team said.
Wiari is accused of reckless driving, failing to stop, unlawfully taking a motor vehicle and driving offences, and several arrest warrants also relate to probation matters in Wellington.
"Police believe Wiari is active around Hamilton at this time and we have information to suggest he is armed with a firearm," said Mr Pratt.
"We consider this man to be dangerous and warn the public he should not be approached."
Wiari is described as a Maori, of medium build and 1.8m to 1.85m tall.
He was jailed in 2008 on drugs charges after police intercepted telephone conversations during an investigation into the death of 2-year-old Jhia Te Tua in Wanganui that year.
Anyone who recognises Wiari or who has information on his whereabouts is asked to contact Constable Haydon Sievwright at the Hamilton central police station on (07) 858-6200.
Alternatively, information can be given anonymously to Crimestoppers on 0800-555-111.
By James Ihaka

Email

James