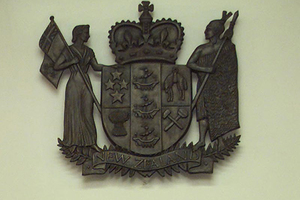 A Rotorua bus driver has admitted sexually grooming a 14-year-old boy who regularly travelled on his bus.
Donald Peter McPherson, 58, pleaded guilty in the Rotorua District Court yesterday to communicating with the boy between May 14 and 25 with the intention to meet him and commit an act that would be an offence.
According to the police summary of facts, McPherson, who is a driver for a bus company that cannot be named, befriended the "vulnerable" boy who made regular bus trips between Rotorua and another North Island town. McPherson was said to have encouraged the boy, who had learning difficulties and no active father in his life, to sit near the front of the bus on the journeys.
They then exchanged mobile phone numbers and began texting frequently with McPherson said to be trying to take on a "de facto father" role, including taking the boy to a rail expo in Rotorua and on a trip to Tauranga without the knowledge of the boy's mother.
Between May 14 and 18 McPherson sent about 320 texts, gradually introducing sexual content and encouraging the boy to respond in the same way, including asking him to record himself doing a sexual act.
Ahead of a scheduled trip on May 18, McPherson told the boy to tell his mother the bus was delayed and said he would drop him home. They agreed to have a sexual encounter at the back of the bus when it got to Rotorua.
The boy's mother become concerned when her son had not arrived, went to the bus stop and was told a bus with just a driver and a teenage boy on board had gone towards a nearby hotel.
She found them alone on the bus parked on a darkened street, where they had been for about 13 minutes. The boy later told police he and McPherson had intended to carry out a sexual act but his mother had arrived before that could happen.
The sexual texting continued after this incident and when the boy's mother removed his phone McPherson said he would buy the boy a new one with a camera so they could take photos.
On May 25, he met the boy outside his school and gave him the phone. Police say there were further attempts to meet up before the offending came to light.
According to the summary, McPherson told police he had done nothing wrong and was only responding honestly to the boy's questions, referring to it as a bit of "harmless fun".
The summary said although there were no physical effects on the boy, he felt used and exploited.
The name of the bus company McPherson was working for at the time has been suppressed.
The Daily Post was unable to confirm whether McPherson was still driving buses. However, his bail conditions do not prevent him from doing so. A condition that he was not to use a telephone was yesterday amended to state he was not to use one unless for the purposes of employment.
McPherson will be sentenced on September 27. His lawyer, Annette Sykes, indicated members of the community would speak in support of him at sentencing.
For more articles from this region, go to Rotorua Daily Post