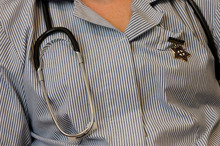 Two of Auckland's health boards are looking at ways to bring their services together to provide better treatment for the million people they cover.
The change is being driven by Dr Lester Levy, chairman of the Waitemata and Auckland health boards.
He said the boards were now on a three-year process which aimed to find "intelligent" ways to bring health services together.
Dr Levy said the services would be focused on the patients they served, rather than the boundary lines between the DHBs.
"It is a high-wire act in a way. If you take no risk, you take the biggest risk of all."
He said it would require a fundamental change in approach by the organisations which had previously been divided by boundary lines.
Dr Levy said he was asking staff to focus on better patient services rather than "protecting our patch".
"In organisations, people can be quite protective. I'm trying to get them to think about it from the patients' perspective rather than our perspective."
In the past, he said, the structure had been understood only by those who worked in the institutions.
"My aspiration is to make it coherent for the people who use the services and depend on the services."
The shift was not driven by cost savings although money might be saved in some areas, he said.
"It is what I call intelligent process rather than smashing districts together. That dissipates resources and causes lots of problems."
As an example, he said an elderly person from the North Shore who had a medical emergency while shopping in Newmarket would be taken to Auckland City Hospital for treatment before being shifted over the harbour bridge.
Changes included having the same manager oversee services at the two DHBs - the recent umbrella management of mental health services was an example. Another was involvement of Waitemata DHB chief financial officer Rosalie Percival to help balance Auckland's books
"Why work it out all over again? It is almost a relief when you see something that works and can share it. Even 18 months ago it would have been an anathema. And that's not sensible."
Dr Levy said there had been "historical issues" including flow between the two DHBs which had been resolved.
Dr Levy said several board committees from the two DHBs had merged.
Among them was the Maori health advisory committee.
"Maori jumped at it straight away because the boundaries are irrelevant to them."
He said cancer and cardiac services would be among the first to have a unified approach.
Dr Levy said there was no political direction guiding the changes. He said Health Minister Tony Ryall was briefed when needed and the Ministry of Health was kept informed.
He said outside advice had been sought.
Several change were starting from the beginning of the new financial year, last Sunday.
He said it take three years to make significant process.
By David Fisher @@DFisherJourno

Email

David