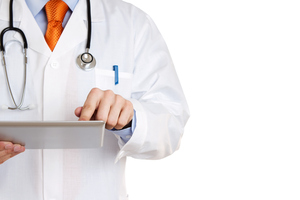 The widow of a man who died of a heart attack while on an Auckland City Hospital waiting list predicts that without major changes, more patients will be subjected to the same mistakes.
Barry Searles, 76, a retired petroleum engineer of Kerikeri, died in August 2009 - 25 days after he was assigned to the semi-urgent cardiology waiting list.
"It's a system failure and unless there's a major change in culture, I can't see anything getting better," Eila Searles said yesterday.
The cardiologist who put Mr Searles on the list, named "Dr D" in an investigation report made public on Monday by Health and Disability Commissioner Anthony Hill, had received a faxed referral letter from Dr E at Whangarei Hospital.
The fax machine printed out the accompanying results of an exercise stress test too faintly to read and Dr D chose not to seek a better copy before making his triage decision.
Mr Hill said the test results would have warranted an urgent grading or immediate hospital admission.
Mr Hill said Dr E could have both spoken directly to the cardiologist and stated in his letter that the results were "strongly positive" rather than saying "positive".
The commissioner noted Dr D's "criticism ... [of] Dr E's 'failure' to provide full information" but, although accepting the letter omitted a detailed summary of the test findings, he did not agree this was a failure, because the test results were sent too.
Mrs Searles said the failure of the referral to be processed in line with Auckland District Health Board's own policies was disturbing.
She intends to write to the Auckland DHB's chairman, Lester Levy, to ask what he is doing to change his organisation's culture.
Auckland DHB's acting chief medical officer, Ian Civil, said managing referrals was a shared responsibility between the referring clinician and the clinician to whom the patient was referred.
"We will be working on checking and improving each of the steps we all need to take in the referrals process. We all want the best outcomes for patients."
MEDICAL CHECKPOINTS
* July 13, 2009 - Barry Searles sees GP about chest pain.
* July 23 - Exercise stress test.
* July 29 or 31 - Whangarei Hospital refers him to Auckland City Hospital.
* July 31 - Put on semi-urgent waiting list for cardiology appointment on August 31 or September 2.
* August 25 - Dies of heart attack.