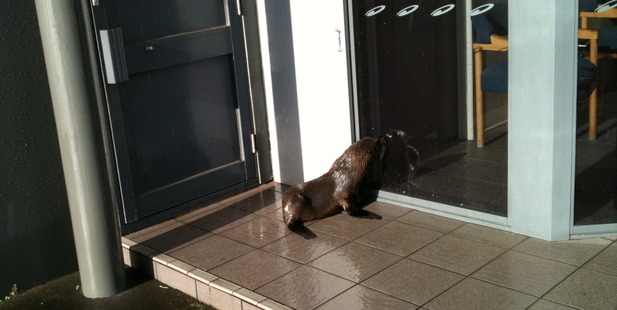 It wasn't only humans dashing for cover when buckets of rain poured over Auckland today as a storm front swept south over the North island.
A baby seal wandered some 250m from Manukau Harbour and into the front office of a south Auckland manufacturing plant this afternoon.
The odd sight was one of many strange weather-related events around the city today as heavy rain and high winds hit the region.
Staff at Miller Design in Penrose thought the seal was an injured dog limping along the road until it waddled through the automatic doors and made itself at home.
Miller Design estimator Weng Chee Wong said the creature appeared to be in a bad mood because it barked at staff.
They managed to contain it in a spare room until Department of Conservation workers arrived and took it back to its natural habitat.
- APNZ