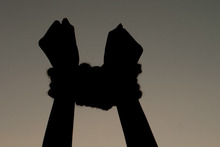 A group of Malaysian women who claim they were barred from flying to New Zealand for being linked to a human trafficking syndicate are seeking help from Malaysian politicians to clear their names.
The nine women were about to board a flight to Christchurch on May 11 when they were stopped by immigration officials, the Star newspaper reported.
They have approached the Malaysian Chinese Association, a political party in the country's governing coalition, to help resolve the situation with Immigration New Zealand. Michael Chong, the association's public services chief, said he would bring up the issue with the Malaysian Ministry of Foreign Affairs.
Group spokeswoman Pui Keng Ng, 30, said the group were not intending to live or work in New Zealand, and had shown immigration officers a detailed itinerary of their trip, but this was rejected.
"The officer told us they needed to contact the New Zealand immigration and that was when we found out we were blacklisted," said Miss Ng at a press conference in Kuala Lumpur.
"However, we were shocked to later find out from friends that television news in New Zealand had reported that nine Malaysian women were linked to another woman there who was allegedly involved in people smuggling to New Zealand."
Miss Ng said the travelling group included her sister and their former schoolmates. It was reported on TV3 on May 11 that the immigration department had intercepted "the single largest group to be denied boarding [on] a New Zealand-bound flight".
The report said a husband and wife team, who had been red-flagged for alleged involvement in other people smuggling operations outside New Zealand, had attempted to bring the nine Malaysian women to the country.
Border operations manager Karen Urwin said the women could not give proper explanations of their travel plans, did not have enough money to fund the trip, didn't know each other's names and did not know where they were staying or who paid for their flights.
Yesterday, Immigration Minister Nathan Guy said he had not yet heard from the women involved or the Malaysian foreign affairs ministry.
"The decision to deny entry was made by Immigration New Zealand staff," a spokesman for Mr Guy said.
Peter Elms, Immigration's intelligence, risk and integrity general manager, said the Malaysian women did not feature on any alert risk but were denied entry because they were not considered genuine tourists. "Individuals are assessed on their own merits," Mr Elms said. "The women were refused entry as they did not meet visitor visa requirements, their reasons for coming were considered to not be genuine."
Last year, 1191 people were prevented from boarding New Zealand-bound aircraft, and 788 were denied entry at the airport. Reasons for being refused entry include convictions or a likelihood of committing a crime. Others are providing false documentation and information or having a non-genuine reason for travelling to New Zealand.
By Lincoln Tan

Email

Lincoln